Whatever side you take on the Brexit debate, the future of the charity sector is uncertain. It doesn't look like many of us will be receiving an extra £350 million a week any time soon…
But outside of Brexit, many of you working for social, political or community focused causes will still have issues within and ideas about your own projects. Whether those ideas are about tackling a lack of funding, a lack of volunteers, Brexit, or anything we've missed, we're looking to help individuals in the sector tackle the issues important to you.
Here at Chuffed.org, we specialise in our free crowdfunding platform for social causes. However, we're looking to host our first Community Roundtables to listen to ideas from people behind social causes like yours. These events will be about getting people in the sector simply to share their ideas on what we need to accomplish our work. We're then looking to compile the feedback from these sessions to see how we can help you all to address these issues (whatever they may be).
We need people who work/volunteer for different social, political and community focused causes to come and let us know about your own social causes. What's working well for you? What do you need more of? We'll then take this feedback and see how we can help.
If you'd like to help make a difference to others working in social causes, as well as to network with like-minded individuals working for good causes, then please come along!
We'll provide tea/coffee as well. We hope to see you there!
About the Facilitator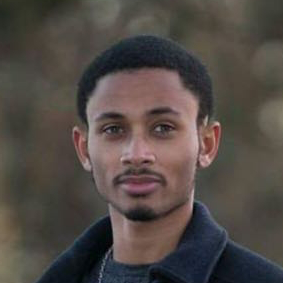 Carl Francis, Engagement and Support Manager at Chuffed.org
Carl wants to see a world where everybody strives to make a difference in society. He believes that there's room to integrate social action directly into our culture, whilst also making it fun! After completing a Media Studies degree, he started searching for ways to see how he could help others with his newfound skills. He has spent over 3 years working in the charity sector before joining Chuffed, where he delivers mentoring sessions and day-to-day support to crowdfunders. Carl also jointly runs a YouTube channel / Facebook Page called "Caruzmatic", which aims to show people how they can get involved in social action.
Back to all Events